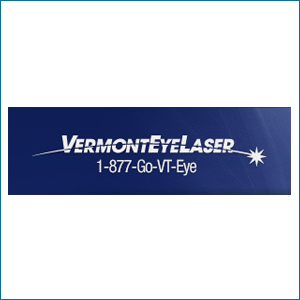 Website : /www.lasermyeyes.com
Vermont Eye Laser is the premier LASIK center in the region. Laser Vision Centers, Inc. has recognized our center as one of the Top 5 Practices and a Practice of Excellence for 2001-2013. Vermont Eye Laser provides Vermonters with the opportunity to have this life changing surgery performed locally, by someone with the experience they can trust.
Dr. Juli Larson, Medical Director, is proud to offer New Englanders a choice of standard laser vision correction or the most current technology, the Visx iLASIK all Laser LASIK with Advanced CustomVue. CustomVue laser vision correction uses WaveScan technology to measure the unique imperfections in each individual's vision that could not previously be measured using standard methods for glasses and contact lenses. VISX Advanced CustomVue individualized laser vision correction is approved to correct nearsighted, farsighted and astigmatic individuals within a certain prescription range. Both laser vision correction treatments utilize the VISX Star S4 with Active Trak. The VISX laser was first approved in 1994 and preferred by over 82% of U.S. Ophthalmologists and approved by NASA and the U.S. Military.