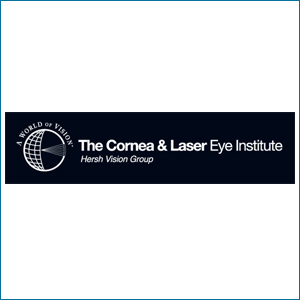 Website : www.vision-institute.com
The Cornea and Laser Eye Institute – Hersh Vision Group in Teaneck is one of the premier LASIK laser vision correction practices in the United States, and its CLEI Center for Keratoconus is a nationally respected cornea and keratoconus subspecialty practice. At CLEI, Dr. Hersh and our staff give our patients the four elements most important in choosing a LASIK surgeon – the best education and training, unsurpassed depth and breadth of experience, the most advanced technology, and focused dedication to the field… this is all we do.
Having played a central role in the original FDA-approval LASIK laser study now over 20 years ago, today we are pleased to continue offering our patients the best in vision correction surgery including: All Laser Wavelight LASIK, Intralase femtosecond LASIK, LASEK, PRK, intraocular lens implants (ICL) for nearsightedness, laser-assisted corneal transplants, and procedures to improve reading vision including LASIK for presbyopia, corneal inlays (Kamra), and Near Vision CK, as well as other state-of-the-art eye surgery procedures. Peter S. Hersh, M.D. – a graduate of Princeton University, Johns Hopkins Medical School, and Harvard Medical School's ophthalmology residency and corneal surgery fellowship programs – is involved in all aspects of your LASIK and vision correction surgery, from case analysis… to surgery… to post-op care.
At the Cornea and Laser Eye Institute – Hersh Vision Group, we are dedicated to offering the full range of treatment options for patients with nearsightedness, farsightedness, astigmatism, and keratoconus in the most highly professional setting. Our goal is to obtain the best possible outcome for your vision – our success is measured by an immaculate track record of optimum LASIK and corneal surgery results and, most importantly, a better quality of life for our patients.