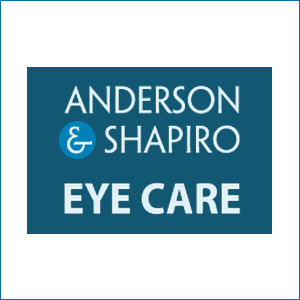 Website : www.be2020.com
Dr. C. Joseph Anderson and Dr. Michael B. Shapiro, co-founders of Anderson & Shapiro Eye Care in Madison, Wisconsin, have created a venue like no other. With the addition of Dr. Nicole Anderson-Weiss, these doctors have combined their expertise, dedication, enthusiasm and compassion to build a medical practice that emanates excellence and proficiency. Dr. Anderson and Dr. Shapiro believe in a personalized approach to medicine, providing their patients with an amiable, individualized and well-informed experience at the Anderson & Shapiro Eye Care Center.
According to Dr. Anderson, "Our goal is always to put the patient first and to make the patient feel that he or she has had the best possible care in every possible way." Dr. Shapiro firmly believes that they have created an atmosphere that supports patients as individuals, not numbers. Using this personalized approach to eye care in Wisconsin, Anderson & Shapiro performs only the best procedures using the latest technology. Their altruistic views encourage them to continually advance their educations and to consistently reside on the cutting edge of technology in order to provide the most effective and innovative services for their patients.
Dr. Shapiro states, "We have the highest degree of technology and the highest quality of care that you can possibly have." We offer premium refractive surgery solutions and the most professional and experienced staff for laser eye surgery in Wisconsin. Anderson & Shapiro provides both qualified and specialized solutions for Lasik in Madison as well as Minnesota and Illinois. Our Laser Vision Correction solutions include safe, state of the art refractive technology such as conventional LASIK and CustomLasik (Wavefront technology or Custom Lasik). Please, take a moment and view our site. We feel that www.be2020.com allows the consumer the opportunity to learn what Anderson & Shapiro has to offer and will act as an educational tool, informing you about the different laser eye surgery options, such as; Wavefront technology in Wisconsin. In addition to our premium lasik eye surgery solutions we also perform state of the art cataract surgery. With recent advances in cataract surgery lens technology we are now able to help patients see without glasses by offering both crystalens and Alcon's restor technology. We perform cornea transplants, and refractive lens exchange using the latest phakic IOL technology with the Versisyse™ Lens and the Visian ICL lens™. In addition to our surgical expertise Anderson & Shapiro has a complete optical shop capable of delivering glasses or contact lenses.